Features
Cultivation | Manufacturing | Distribution | Retail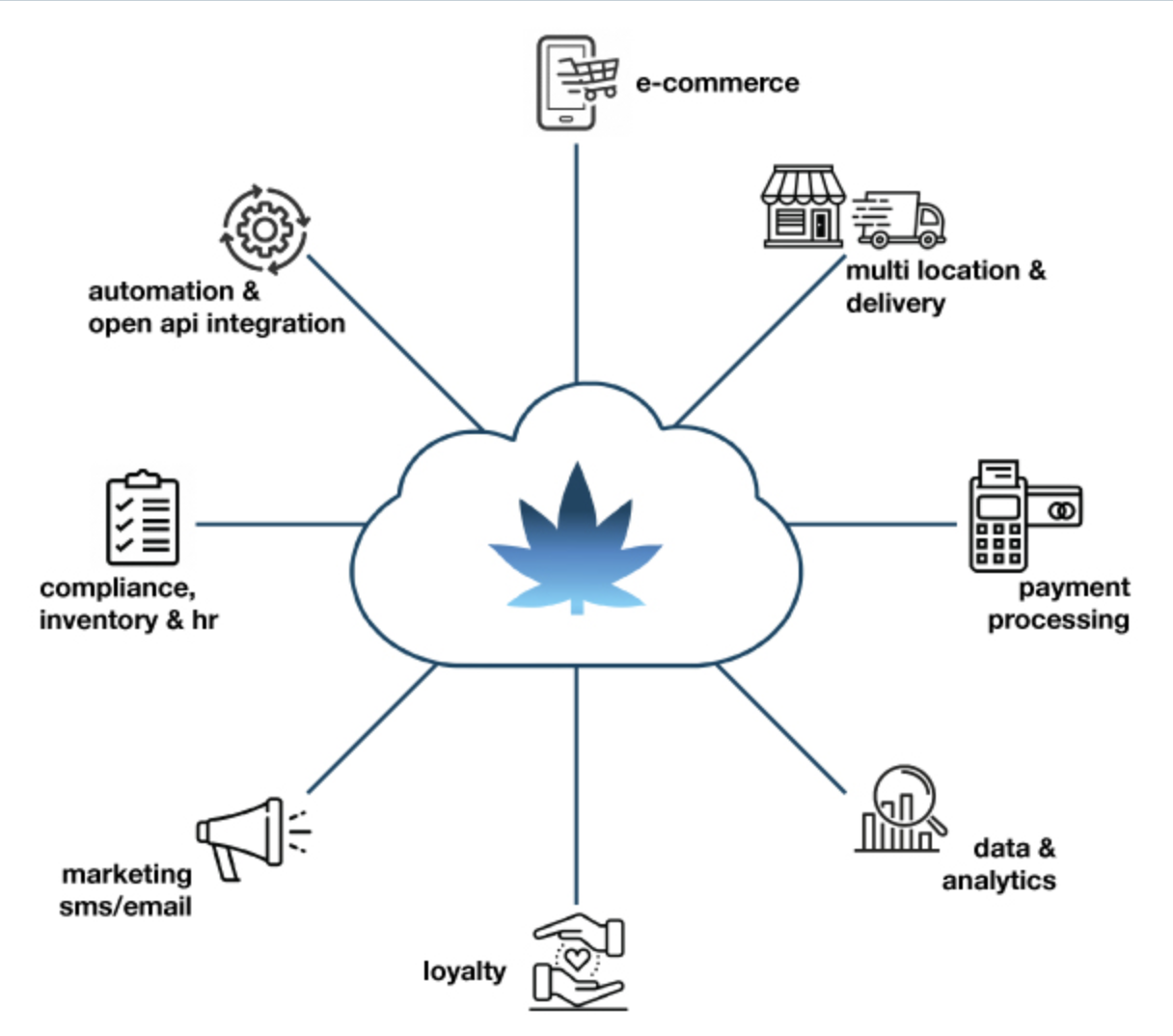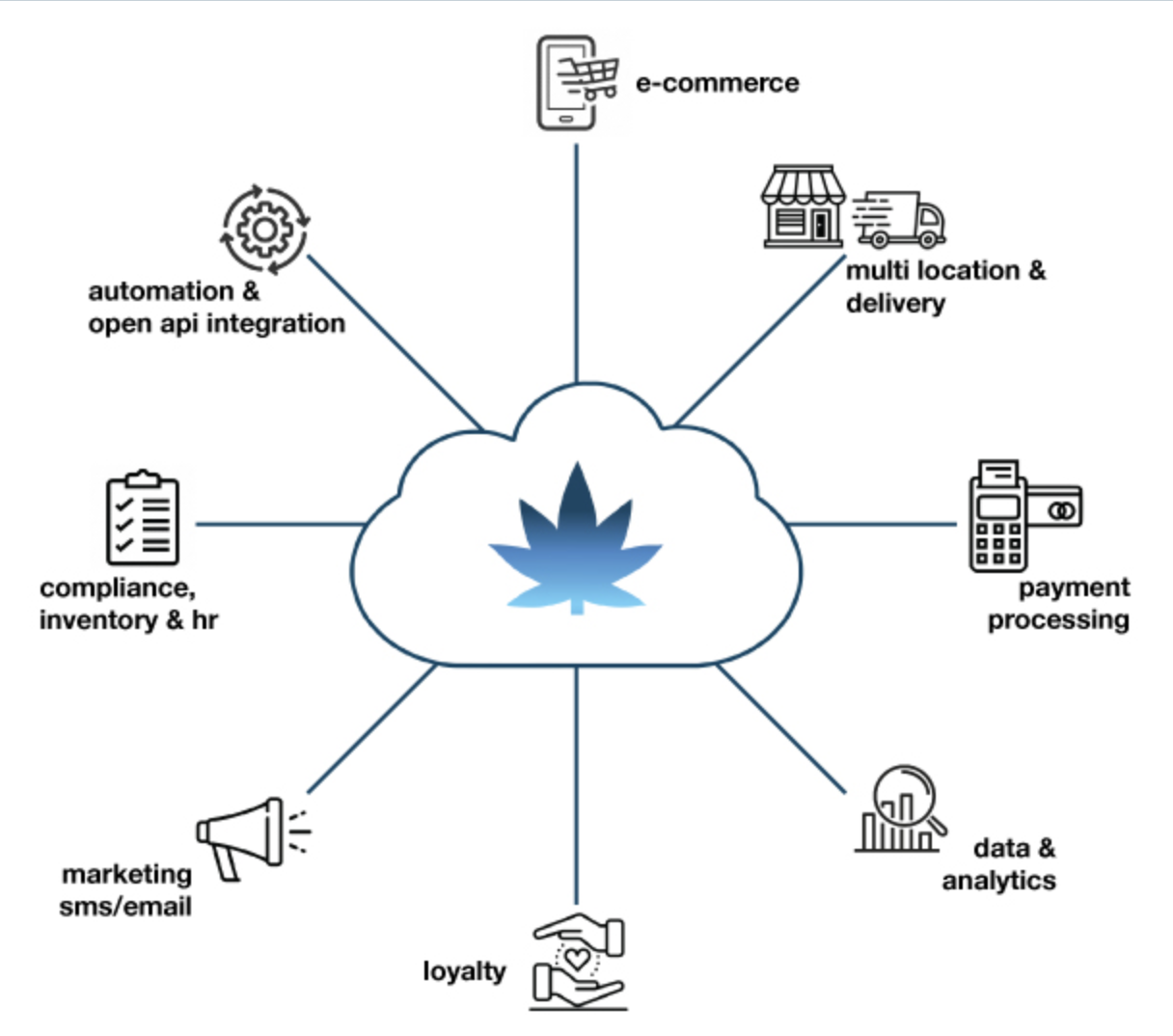 Cloud Solutions for Salesforce®
Leverage the power/support of the World's #1 CRM. Customize your organization to meet your business requirements. Connect to external systems with the open API and deliver Artificial Intelligence. Optimized for fully vertical enterprise B2B, B2C, & B2G business.
Overview
Managed Packages that build your Customer/Employee 360
1. Introduction
Cannabis Cloud Solutions for Salesforce are the only providers of vertical solutions for the Cannabis Industry.  As a National Cannabis Industry Association & METRC enabled Third Party Vendor, Cannabis Cloud Solutions for Salesforce extends it's solutions to all Salesforce products including Marketing Cloud, Service Cloud, Community Cloud, Mulesoft, Tableau & More!
2. Installation
Solutions can be installed from the Salesforce or Mulesoft AppExchange and or via private managed package. 
3. Transitioning / Maintaining Compliance
Our systems are flexible to handle operations between METRC and non-METRC cannabis businesses. Our consultants help your enterprise manage your business needs in these transition periods to maintain compliance.
4. Support
All support requests are answered in the order in which they are received no later than 12 hours than the time of inquiry. Premeire support is offered with Professional & Managed Services.
5. Hardware
Apple iPad, iPhone
Merchant Processing Unit
Star Micronis Receipt Printer
Honeywell Barcode Scanner
Desktop Computer with Web Browser
Zebra Label & Badge Printer
Features
Fully Vertical Omni-Channel Enterprise Solutions
1. Enterprise
The all in one solution to manage all of your cannabis businesses. Include your Warehouse, Sales Teams, Human Resources, Accounting, Marketing, Operations, & more all on one platform, one source of truth. Optimize business operations with Digital Transformation and Forecasting. 
2. AI
Artificial Intelligence out of the box. Automatically alert buyers of new products, deliver special offers based on purchase history, and leverage Natural Language Programming to expedite service.
3. Merchant Service Processing
Do you need Merchant Service processing for your cannabis business? Our solutions are merchant service enabled for on-site or on-line purchases between B2B & B2C operations.
4. Blockchain
Leverage the reliability of the immutable ledger. Salesforce Blockchain is the only way to verify records with a Blockchain validation product.  Blockchain is easily layered on top of all of our solutions to further validate / archive records.
5. Cultivation
Manage your Strains, Plants and Packages from the worlds best CRM. Leverage the power of the Salesforce Mobile App to quickly update Rooms and Harvests. Fully integrated with METRC via Cannabis – Cloud Connector for Mulesoft.
6. Manufacturing
Build recipes and manufacturing orders to mass produce Items & Packages. Receive and Ship Transfers to and from Cultivators or Distributors. Fully integrated with METRC via Cannabis – Cloud Connector for Mulesoft.
7. Distribution
Manage your sales team activity and build Manifests with Transfer Orders. Update Transfer status with Cultivators, Manufacturers and Retailers. Fully integrate with METRC via Cannabis – Cloud Connector for Mulesoft or Professional Services – Custom API integration. 
8. Retail
Maximize your Sales potential with our Retail Cannabis Solutions. Our MilleMaster Point of Sale System sits on top of the Salesforce Sales Cloud and syncs to Salesforce Marketing Cloud as well as Cannabis Cloud Connector for METRC. Deliver Customer, Employee & Vendor Journeys to automate processes and workflows. Keep your Staff trained and certified with myTrailhead.
9. METRC
Automate Reports and API connections to Sync and Report Data to METRC state compliance systems. As a METRC validated vendor our solutions include Cannabis Cloud Connector(Available on Mulesoft & Heroku) as well as Custom API integration.
10. Salesforce, Mulesoft, Tableau
We are proud partners of the most innovative and trusted companies in the world. Salesforce's open API and Cloud products are proven industry tested solutions for any size business that is seeking to scale. Mulesoft simplifies integration and enables developers to recycle API connections to speed up development lifecycles. Tableau is ideal for reporting data in siloed databases to compile insights in realtime, eliminating time spent on complicated processes to otherwise build such reports. 
Professional & Managed Services
Natural Language Programing, Machine Learning, Bio Metric Recognition
1. Professional Services
Integrations, Artificial Intelligence, Business Processing & Automation are considered Professional Services that enhance your Enterprise Systems. Professional Services are rendered on a per project basis with a specific set of business outcomes.
2. Managed Services
If your business needs ongoing Professional Services it may be more economical to commit to an annual contract.  We provide Managed Services with blocks of working hours at a discounted Professional Services Rate. 
Request a Feature or Open a Ticket
Do you or your team have new ideas or use cases for our solution? Get first class support, and speak with our Solutions Engineers.