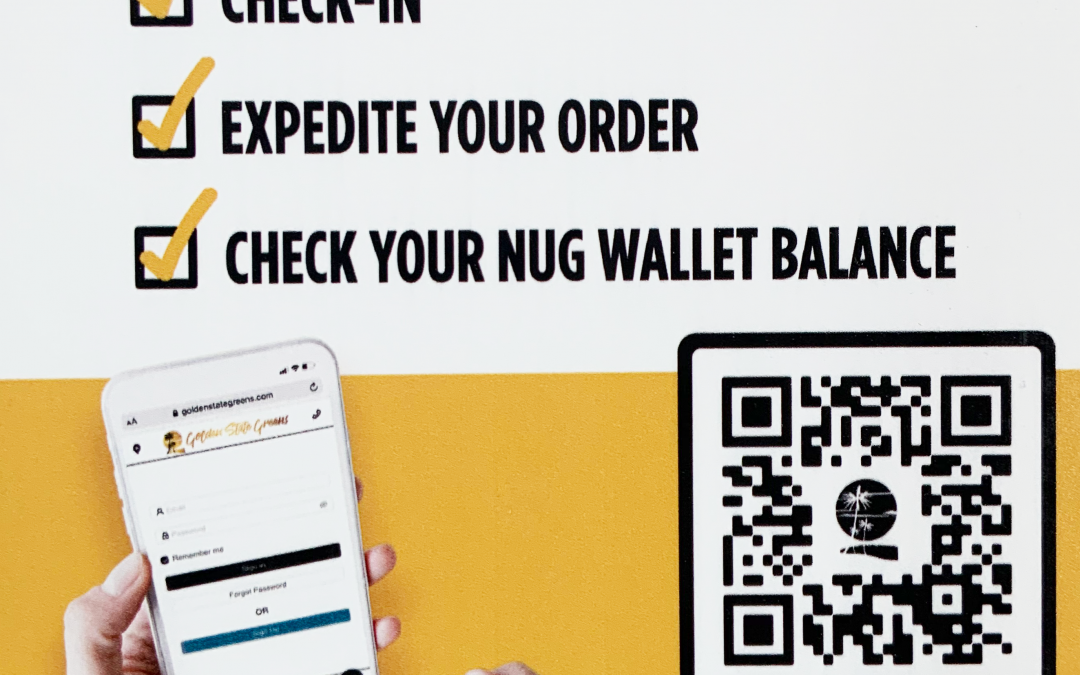 Reported: March 15, 2021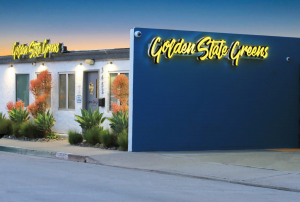 Background: Golden State Greens(since 2015) has been awarding its customers with a paper punch card loyalty program and using legacy software systems to manage its data. For several years the dispensary saw explosive growth while bolting on various technologies to its system landscape but eventually plateaued in the face of high competition, adversity, complicated business/compliance requirements. Golden State Greens has always been a forward thinking dispensary and made many technology adoptions that battled the competition in terms of digital presence and customer experience. One such adoption was Salesforce, which later became the centralized data platform that is digitally transforming the enterprise to date. With its launch of their bud tender built, Apple iPad, Point of Sale system(January, 2020), connected to Salesforce & Metrc, the company effectively built a customer 360 profile for each customer that automatically triggers measurable marketing activities. Each customer is classified as "Acquired, Engaged, Retained, or Suppressed." These classifications are formulated based on purchase history criteria as it relates to the rate in which they are returning to shop in any given time. Additional classifications are formulated by the rate of total dollars in which they are spending, the number of products they have purchased, or the number of transactions they have made over a lifetime. These classifications and formulas are relative to the campaigns in which the dispensary automatically delivers personalized marketing communications/offers. As a brand that has seen its success from customer relationships, it was only natural for those relationships to strengthen leveraging the Salesforce Platform. However making the big leap when migrating did not come without serious complications. Politics, fear of change, fractured teams, disgruntled employees, disgruntled customers all were overcome to reach what ultimately became a digital transformation movement that has since brought the dispensary to a new level of growth discovery.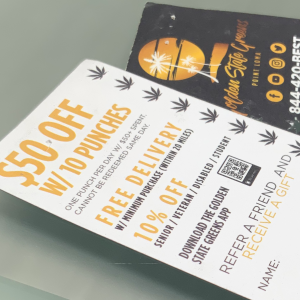 Problem: Golden State Greens had increasing returning customers with high discount rates which shrunk its margins. How could the dispensary make its loyalty program better, digital, mitigate fraud, and equal for all spenders? How would they determine eligibility and legacy rewards program migration? How would they manage discount maximums? How could the program be communicated and distributed effectively? How could other initiatives benefit/align with the program? How could the program be customized in the future?
Hypothesis: If increased exposure to customer loyalty benefits(always earning, rather than at $50 minimum, leveraging $100 maximum) at a lesser rate of discount(rate less than maximum discount), some customers may be upset, some will be happy, and most won't feel a thing. All customers who are upset would be rewarded extra discounts, and return customer rate would continue to increase as would average sale. Employees would plan and communicate upcoming changes thru project management, Salesforce software, Quip. Customers would be made aware thru owned media channels and in person or over the phone. Directing all loyalty to digital channels and promoting new self checkin system would increase online acquisitions, website traffic, and sharing with friends. Measures determined by calculating differences in Salesforce reporting dashboards.
Register for NCIA Committee Insights: Marketing Innovations to Accelerate Retail Growth & Awareness